Palace Theatre Seating Chart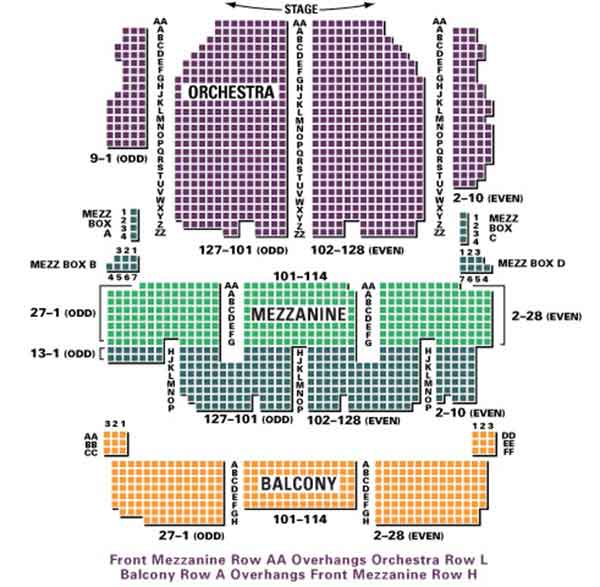 Seating in the Palace Theatre is spread out over three floors – the main Orchestra Floor, the Mezzanine Level, and the upper Balcony.
Seats for the hard of hearing or those with low vision are located on the extreme right and left of the orchestral floor, in front of the mezzanine overhang.
Wheelchair accessible seats, together with companion seats, are available throughout the venue, along with aisle transfer seats – with moveable armrests – for those with limited mobility. Be aware that some aisle seats require use of the stairs. Please contact the Palace Theatre prior to the performance with your needs to ensure you can be fully catered for.
Patrons are asked to remain in their pre-designated seats, as changing on the day can cause disruption to other members of the audience. Once seated, please remain sitting until an interval or the performance ends, unless it is absolutely necessary for you to leave.